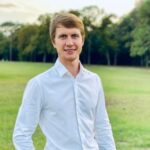 The article is written by Pavel Morozov
Get your Free Roof Inspection NOW in Cape Coral!
Emergency Roofing Services
While we can predict climate conditions to a certain extent, we certainly can't prevent them. Sun, rain, winds, hail, and storms, are all part of the nature's cycles, as are more extreme events such as hurricanes and tornadoes. If you have a house that is currently under construction and missing portions of roof covering, or if inclement weather events have caused damage to your home's roof, you could well be in need of a temporary tarp fix from Roof Tarp Now. Jacksonville's premier local roof repair specialists, Roof Tarp Now are your go-to for same day emergency roof tarping, inspections, maintenance, and repair. Here are the company's top tarp repair tips.
Repair tarp - how to patch a tarp
RTN, considers no job to be too big or too small. We realize that your property can be in various states of repair and we know it may not be possible to get your construction crew there in an emergency.  Roof Tarp Now's determination to  be ready when our customer calls for any job makes us the most logical choice when an emergency happens. We know most people think Duct tarp can solve any problem but our experts know the right materials to use to repair a tarp or perform Emergency Mitigation Materials specific for your unique situation.
Tarp - how to patch a tarp safely
Having the right materials is only the first step in how to patch a tarp, with Roof Tarp Now strongly advising against attempting to repair tarps in harsh weather conditions, or when extreme weather is forecast to occur. As safety should always be a person's key focus, Pavel and his team recommend not to try to repair tarps and let the experts take the risk. Climbing onto a roof is a dangerous act. A fall from a ladder or a roof can cause extreme damage or even death. Roof Tarp Now's repair tarp services are performed using commercial trucks, drone capabilities, professional shingle test tools, and the latest in top roofing repair tarp techniques. Climbing onto roofs, with or without the use of ladders, is always a dangerous pursuit, with the Bureau of Labor Statistics reporting that the roofing industry has the third highest fatal work injury rates of any occupation. Make sure you put your safety, and that of your family and community first, by employing professionals to see to any temporary roof leak and tarp repair jobs.
Roof tarp Jacksonville FAQs
It looks as if there is a small tear in our roof tarp, should we try to fix it ourselves?
Roof Tarp Now is your 24/7 roofing expert who will inspect your roof, apply Emergency Measures to help make your roof secure and waterproof. We promise immediate help all the while keeping you safe and sound on the ground. If you are searching for a tarp repair near me, can contact Roof Tarp Now 24/7 for a free inspection and quote.
We live outside of Jacksonville, can Roof Tarp Now help us?
Roof Tarp Now have trained specialists all over the state of Florida, check the online coverage map, or phone or text to confirm if your location is in a service area.
Don't let tarp rips cause damage to your home, and avoid putting yourself or others in danger with a risky DIY tarp repair, contact Roof Tarp Now today for all emergency tarp services, roof inspections and repairs, and shingle match and determinability services.
Call Us Today, To Provide A Temporary Yet Durable Fix To Your Roof.​​